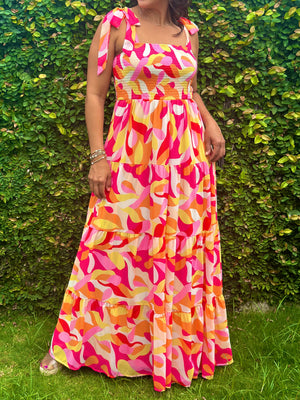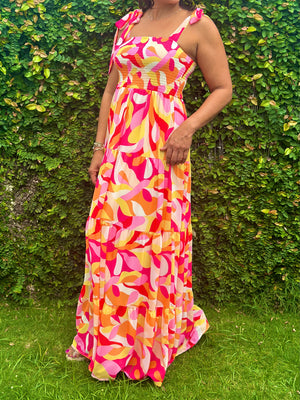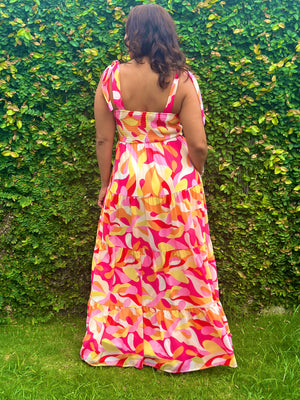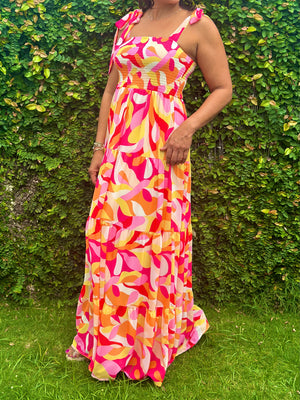 Lovely Printed Dress
Nice long strap dress with a vivid floral print, thin straps, sexy open back, straight collar, elastic high waist, bodice and flattering hem with ruffles. Meet all your fantasies and expectations for the summer.
The square collar and sleeveless design are the highlights of this long bohemian dress, and can perfectly show your shoulder and collarbone line. In addition, the gathered elastic upper with a smooth long skirt design are ideal for hiding your belly and hips. Don't miss this beach dress!
This summer dress with gathered is perfect for beach parties, vacations, family reunions, weddings, dates, and more. Simply combine it with necklaces, earrings, sunglasses, sun hats, heels and platforms for an elegant look. Or combine it with a cardigan, sweater, jacket and coat when it's cold.
*Model is 38" bust | 32" waist | 42.5" hips | 5'4" and wearing size medium.